Sponsor Slot is Open for April
Associate Members, the sponsor slot is open for our April mixer. This is a great opportunity to spotlight your company and mingle with your fellow members. A single company can sponsor or we can have multiple sponsors that share the cost and agree upon a location for the event. If your company would like to sponsor or for more details, please reach out to Edel Stein at our office at 602-274-8979 ext 23 or edel@asa-az.org.
Arizona Capitol Times Article
Arizonans for Fair Contracting (AFC) was established in 2016 after contractors became tired of paying more than their fair share of liability due to heavy-handed laws and regulations. After the passage of SB1271 earlier this year, Arizonans for Fair Contracting is currently in a unique position to continue to press forward with focused advocacy efforts to make great changes for the Arizona construction community and we must not allow this opportunity to slip away.
The process of assessing issues, gathering stakeholder consensus, and finding the perfect legislative champion and bill sponsor is more often than not complicated and ever-changing. To shed some light on what transpired with SB1271 to date, we are sending this message to share an opinion piece written by Ryan DeMenna with our lobbyist team at DeMenna Public Affairs that ran in the Arizona Capitol Times on August 16, 2019. We invite you to share the article with your employees and industry colleagues.
Watch for messaging from Arizonans for Fair Contracting via email and social media along with updated posts on continuing advocacy efforts at www.azfaircontracting.com. As we continue to press forward it is critical for supporters and industry leaders like you to get engaged and provide financial support. All funds that are donated go directly to pay for lobbying efforts, public awareness messaging and organizing our grassroots efforts; NO funds donated are used for administrative costs. Please consider donating today to support the ongoing effort for better laws.
Why You Should Get Involved NOW!
AFC is currently in a unique position to make great changes for the Arizona construction industry and we must not allow this window of opportunity slip away. Unprecedented momentum has been created by several factors coming together:
We Have A True Champion: Senate President Karen Fann, (an Arizona contractor), is your champion. She has been (and continues to be) committed to making necessary construction legislation a Senate priority.
Landmark Win: In 2019, AFC, alongside President Fann, won a long, hard-fought battle over proportional liability in residential construction contracts through the passage of SB1271. That bill was signed by Governor Ducey and will ensure that no residential contractor pays for the negligence of another party.
We Now Have A Platform: President Fann has created a platform for us to carry on AFC's work. A Senatorial study committee, (Construction Liability Apportionment Study Committee aka "CLASC"), was established for stakeholders to discuss resolutions to a variety of issues that plague Arizona's construction industry. The CLASC begins work soon to draft a report for the Governor that identifies critical issues to be addressed in the upcoming 2020 legislative session.
Utilizing Our Leverage: Arizona contractors are facing an incredible workforce shortage. While AFC supports various workforce development efforts, AFC recognizes that the workforce shortage provides contractors with more negotiating power than they have ever enjoyed before.
Let's not let this unique opportunity pass by assuming that others will help. It is going to take ALL of us working together.
What's Next?
Proportional Liability in Commercial Construction Contracts (Fairness in Defense and Indemnification Provisions)
Fairness in Retainage Provisions
Worker Misclassification
Streamline Prompt Pay Act
Other Issues? – This is an evolving list that needs input from contractors like you
We Need Your Help!
AFC's success could not have been achieved without the investment of both TIME AND MONEY.
Get Involved: AFC's Steering Committee is comprised of construction industry leaders who have dedicated their time to improving Arizona's construction industry and SB 1271 is the result of their hard work. As AFC continues its legislative efforts, it is critical for industry leaders like you to get engaged.
Donate: All funds that are donated go directly to pay for lobbying efforts, public awareness messaging and organizing our grassroots members. NO funds donated are used for AFC administrative costs.
Please donate today to support AFC in the fight for better laws and improving Arizona's Construction Industry for all contractors
Your Voice for Fair Contracting in Arizona
Arizonans for Fair Contracting launched in the fall of 2016 to serve as the contracting community's united voice in advocating for fair contracting practices. Arizonans for Fair Contracting is comprised of trade associations, contractors large and small, and Arizona residents who support bringing commonsense principles to construction law.
As a grassroots organization, Arizonans for Fair Contracting and its supporters work closely with lawmakers, like Senate President Karen Fann, to identify the solutions necessary to improve state law for everyone involved in the construction process.
Our aim is to keep our supporters informed and engaged as legislation impacting the construction industry advances through the legislative process.
Arizonans for Fair Contracting will provide you with the means to get involved in the legislative process and ensure that Arizona contractors have a united voice at the Arizona Legislature.
SB 1271 & Proportional Liability
Until recently, Arizona law allowed for liability to be shared by all contractors working on a residential construction project. And when one trade made a mistake, all the contractors on the job could be held liable – regardless of fault.
This inherently unfair practice only added to the complexities associated with running a construction business in Arizona, unnecessarily increased costs, reduced safety on the job site, lead to frivolous lawsuits, and required contractors to purchase more liability insurance than is needed for a project.
In order to address unfair risk transfer laws and other issues impacting Arizona's construction industry, Senate President Karen Fann sponsored legislation that established the Construction Liability Apportionments Study Committee, or the CLASC.
The CLASC held public hearings in the fall of 2018, and adopted formal recommendations aimed at improving Arizona's construction industry. These recommendations were then shared with the Governor, the President of the Senate and the Speaker of the House.
In the 2019 Legislative Session, President Fann introduced SB 1271, which included a number of the CLASC's recommendations. President Fann successfully championed SB 1271 through the legislative process, and Governor Doug Ducey signed the bill into law on April 10, 2019.
Industry Association Partners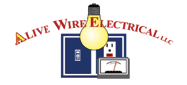 Recent Posts from our Blog
I'm happy to end the week by delivering positive news. The recently proposed Prevailing Wage ordinance was dealt a major setback at the City Council meeting on July 1st. Defeated by a one-vote margin, it may return depending on the results of the upcoming elections in November. But for now we have forestalled the...
"Prevailing Wage Ordinance Stopped"
Continue reading
Hello, As I mentioned last Friday, thanks in part to your outreach to Phoenix City Council members, the misguided Prevailing Wage ordinance currently under consideration was dealt a brief setback.  However, proponents are not giving up on doing whatever it takes to advance the policy as quickly as possible. It is already back on...
"Urgent Action: Register Your Opposition to Prevailing Wage Ordinance"
Continue reading
Sending you warm wishes for a weekend with those you love filled with the blessings of hope, joy, happiness, and continued good health....